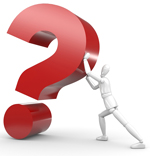 Get real world answers to pressing questions facing Brazoria County business owners!
Dr. Janice Goines, Brazosport College SBDC Director, provides solutions to relevant business issues in her monthly column of the Brazoria County Business Journal published by The Facts newspaper (on the 4th Thursday).
She has also initiated a blog with assistance from our online marketing specialist, Jennifer Finney.



---
News & Events







Visit and "Like" New Brazosport College SBDC Facebook Page!!
*****************************************************

(Online Registration Required For All Seminars)
Become a Star Member First (Free one-time registration)



OCTOBER 2018
30th Anniversary Event!
Thursday, October 25, 2018
Two Marketing Seminars by Melissa Forziat:
"How to Build a Brand &
Define Your Target Market" and
"Small Business Marketing on a Budget"



NOVEMBER 2018

Starting a Business - Part 1
November 6, 2018


Free Seminar
"How to Get the Credit You Deserve"
November 15, 2018


DECEMBER 2018

Starting a Business - Part 2
December 12, 2018
(seminars can be taken in any order)




**********************************


QuickBooks Pro for Small Business
6-9pm Mon/Wed
October 8 - 24, 2018
Brazosport College Community Education Dept.
Call 979-230-3600 for more information

University of Houston SBDC

Upcoming Events
Seminars and Workshops


Find a Local SBDC
in the Texas Gulf Coast Network

Find an SBDC anywhere in the U.S.
(click here and enter your zip code)
Brazosport College
will be closed at noon Tuesday, Nov. 20
thru Friday, Nov. 23, 2018
for Thanksgiving Holidays