Tips For Hiring And Keeping Employees2
10/17/2017
6:00 PM - 8:30 PM
Location: Brazosport College Small Business Development Center, Corporate Learning Center
500 College Drive (Entrance C)
Lake Jackson, Texas 77566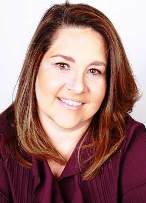 Cathy A. Carter

HR Professional


Topics include:
Understanding and developing company culture
Complying with workplace records and reporting requirements
Labor Law Compliance - Federal Labor Standards and Discrimination Laws
People Management - Defining jobs, Listening, and Professional Development


Satisfactory meeting room temperatures are difficult to maintain.
You may bring a sweater or jacket to ensure comfort.


Online registration is not available at this time.