Starting A Business - Part 1
1/23/2019
6:00 PM - 9:00 PM
Location: Brazosport College Small Business Development Center, Corporate Learning Ctr (entrance C)
500 College Drive
Lake Jackson, Texas 77566

"STARTING A BUSINESS—Part 1"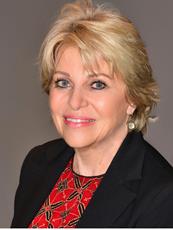 Janice Goines Caleb Villarreal Greg Flaniken
Brazosport College Cordoba Law Firm, PLLC Greg Flaniken & Assoc.
SBDC Director Attorney at Law Real Estate Broker


This seminar is recommended for anyone who owns a new business or is thinking of
starting or buying a business. Topics include:
• Introduction: SBDC Small Business Assistance
• Feasibility and Research
• Legal Business Structure Options
• Leasing or Purchasing Commercial Real Estate
• Business Planning and Financing Options
Satisfactory meeting room temperatures are difficult to maintain.
You may bring a sweater or jacket to ensure comfort.
Online registration is not available at this time.