Protecting Your Business from Cybercrime
6/20/2017
1:30 PM - 4:00 PM
Location: Brazosport College Small Business Development Center, Corporate Learning Center
500 College Drive (Entrance C)
Lake Jackson, Texas 77566
T​uesday, June 20, 2017
1:30—4:00pm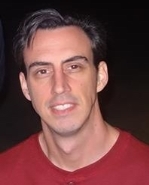 BJ Farmer, Instructor
CITOC IT Services
Cybersecurity is a topic that is of increasing importance to businesses of every size. Just think of Target, Home Depot, and Chase Bank. Closer to home, think of the Houstonian Hotel, Houston Astros, and Spec's Liquor. Hackers access non-public customer and employee data for the purpose of making unauthorized purchases or selling stolen records to other hackers who engage in identity theft, committing crimes using the names and identities of unsuspecting victims. Make plans to attend this informative and eye opening workshop and walk away with a plan on how to minimize your company's liability (workbook included).


Please Note:
Satisfactory meeting room temperatures are difficult to maintain. You may bring a sweater or jacket to ensure comfort.
Online registration is not available at this time.